Novosibirsk
Background
Locale
Novosibirsk
Transit type
Rapid transit
Number of lines
2
Number of stations
13
Technical
System length
16 km (9.94 mi)
Track gauge
1,520 mm (4 ft 11 5⁄6 in)

Novosibirsk is the third largest city of Russia, with a population of 1.4 million people. It was founded as a junction city between the main transfer arteries in Siberia, the Trans-Siberian railway and the Ob River. Thus, it was not a surprise that the city grew very quickly. Plans for a rapid transit system began to be formed in the late 1960s and on the May 12, 1979 the first construction works began. With wide experience in metro construction from the other metros of the USSR, it took seven and a half years to complete work on the five-station launch stage of the system which was triumphantly opened on January 7, 1986, becoming the eleventh Metro in the USSR and the fourth in Russia. Work quickly expanded to meet the original plans for a four-line 62 km network. However, the financial difficulties of the early 1990s meant that most of the work had to be frozen, and they have been resumed only recently.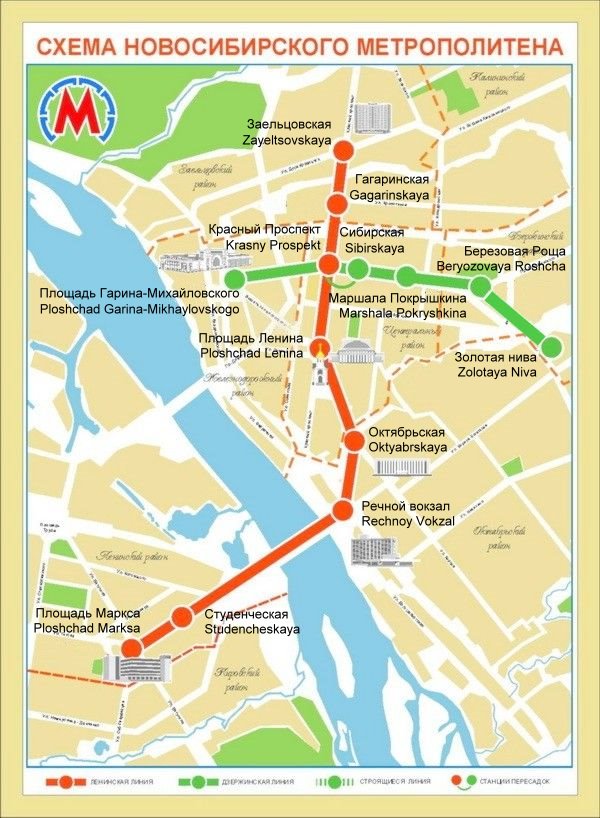 References
Edit
Ad blocker interference detected!
Wikia is a free-to-use site that makes money from advertising. We have a modified experience for viewers using ad blockers

Wikia is not accessible if you've made further modifications. Remove the custom ad blocker rule(s) and the page will load as expected.